Our nephew graduates from HS Sunday (why Sunday?) and they are having a gathering today and he LOVES ABT's so they asked if we could make some. ~25 people so we are making 50, figuring not everyone will want one, so our nephew can have 6 or 10 on his own if he wants.
Wife and I worked as a team and got them all prepped in about an hour.
Fit them all on a single grate and loaded up for the smoke bath: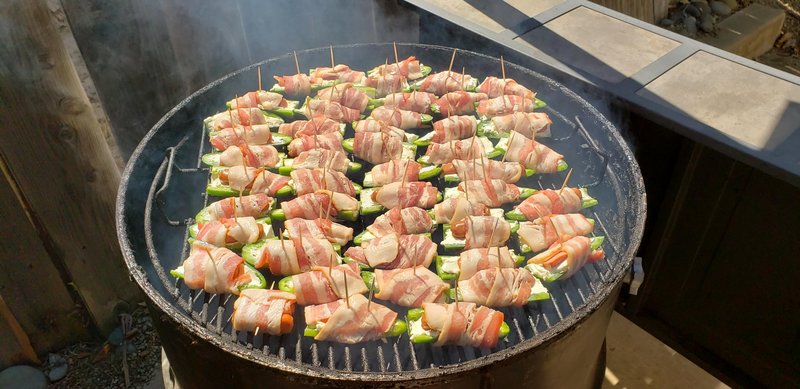 We will pull them in about 1:45 and package up for the hour ride to their house and re-heat slightly on their BBQ on low heat before serving.