The local market was having a sale on untrimmed tri tips (buy one, get one free), so we got 2. Trimmed both and vac sealed one for the freezer and another time. The other, used SPG and put it on the kettle, using Kingsford Competition and Mesquite chunks in the charcoal basket.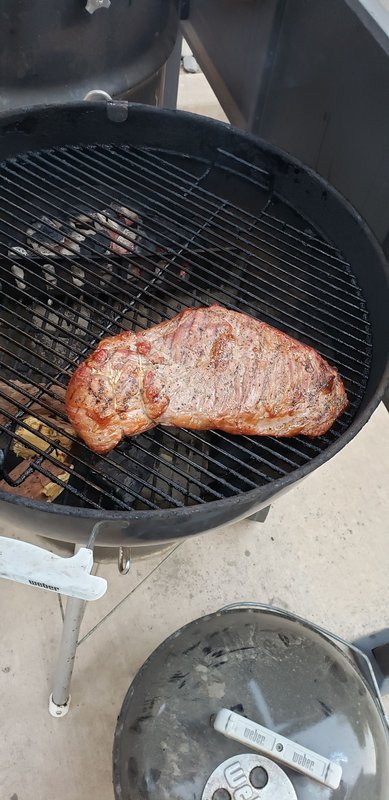 When it was around 115 internal, I opened the vents and allowed the coals to get going and reverse seared it: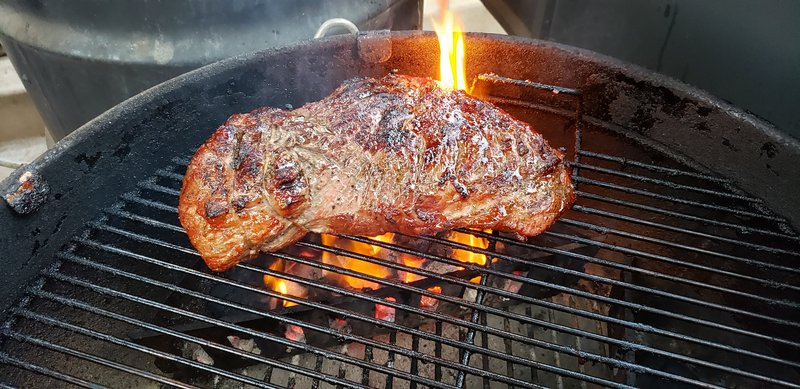 Served it up with a salad and it was perfect!