This picture is a little deceiving since it is a 1/4 sheet pan: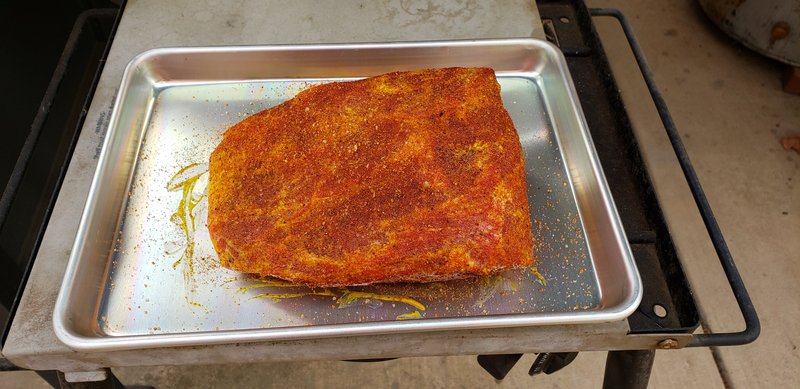 3.4lbs.
Decided to use the Mini UDS (Smokey Joe with a tamale pot on top). I also wanted to use more wood than normal, well, maybe not more, but more spread out, so I split some of my little chunks of oak wine barrel.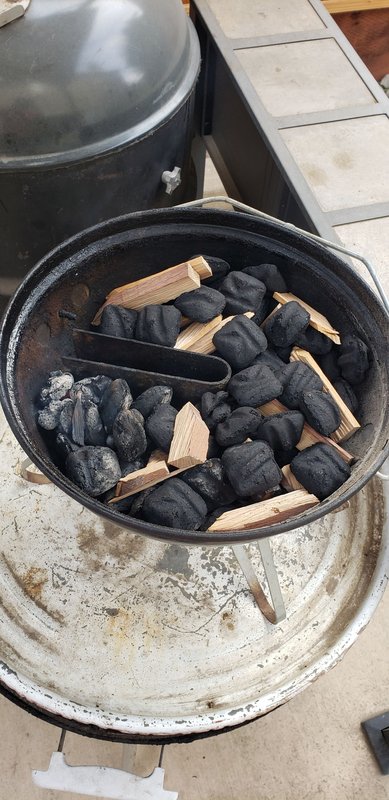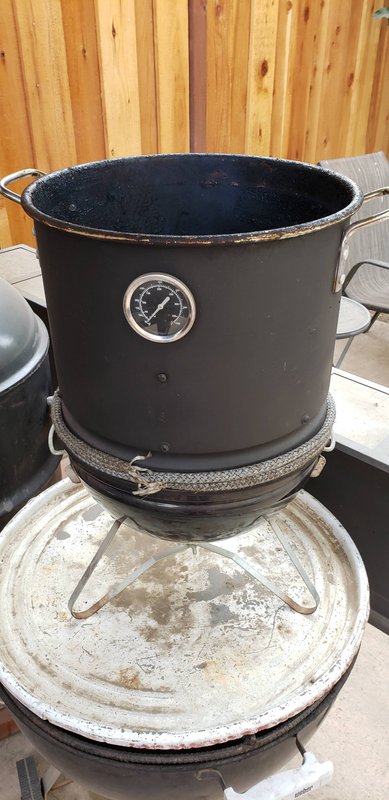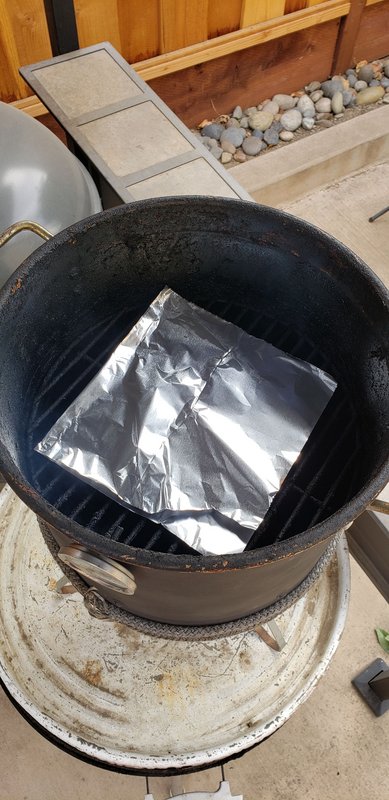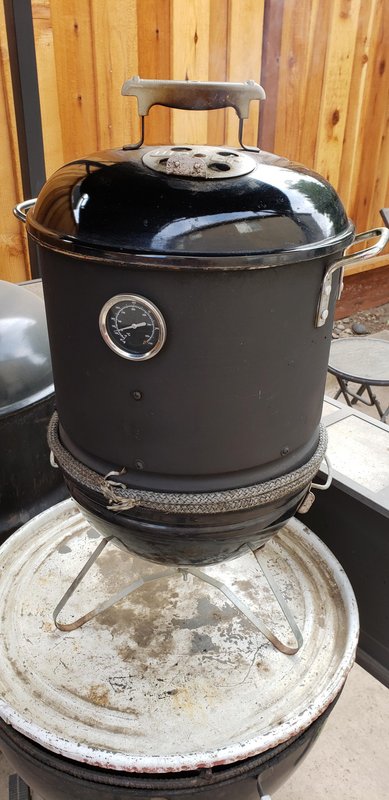 I did end up running through all my charcoal/wood and had to add some, but I didn't like the smoke that was coming out, so I transferred it to the gasser and it is at 192 internal as I write this up.